"Now He Wants to Kill Your Kids"
And Orange County, California, wants to help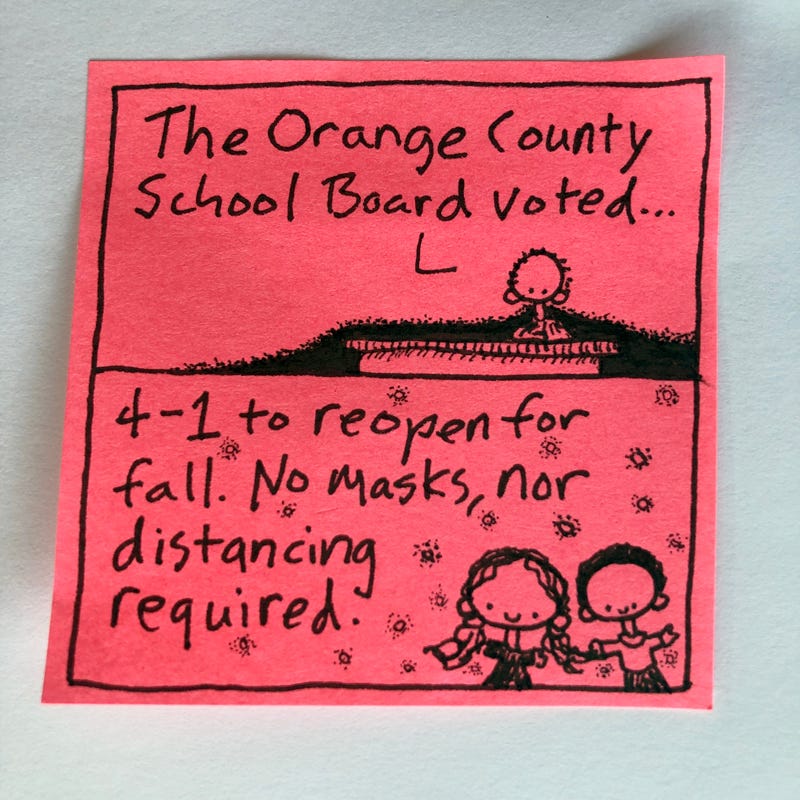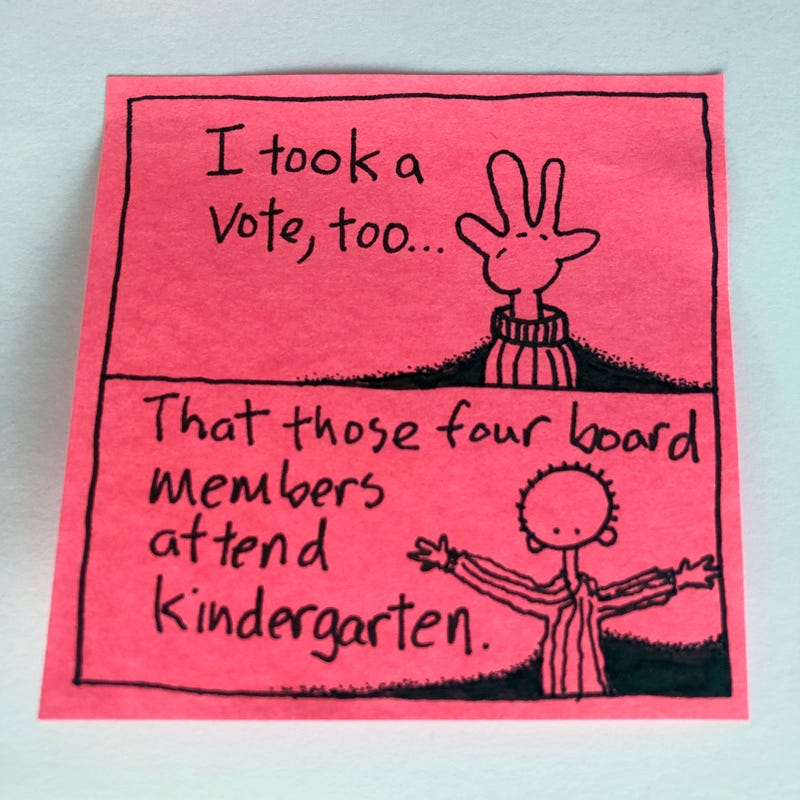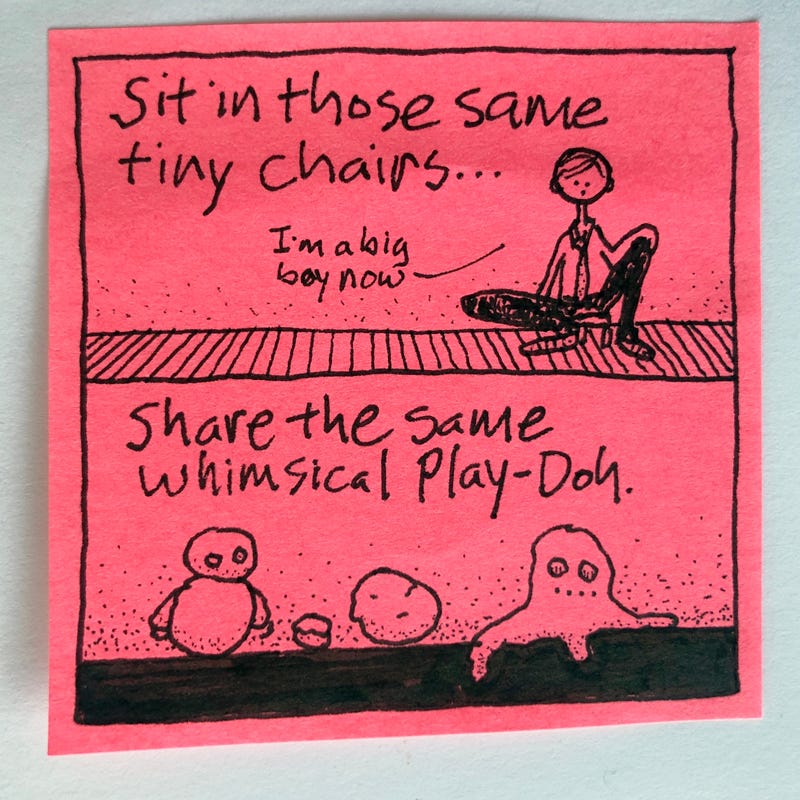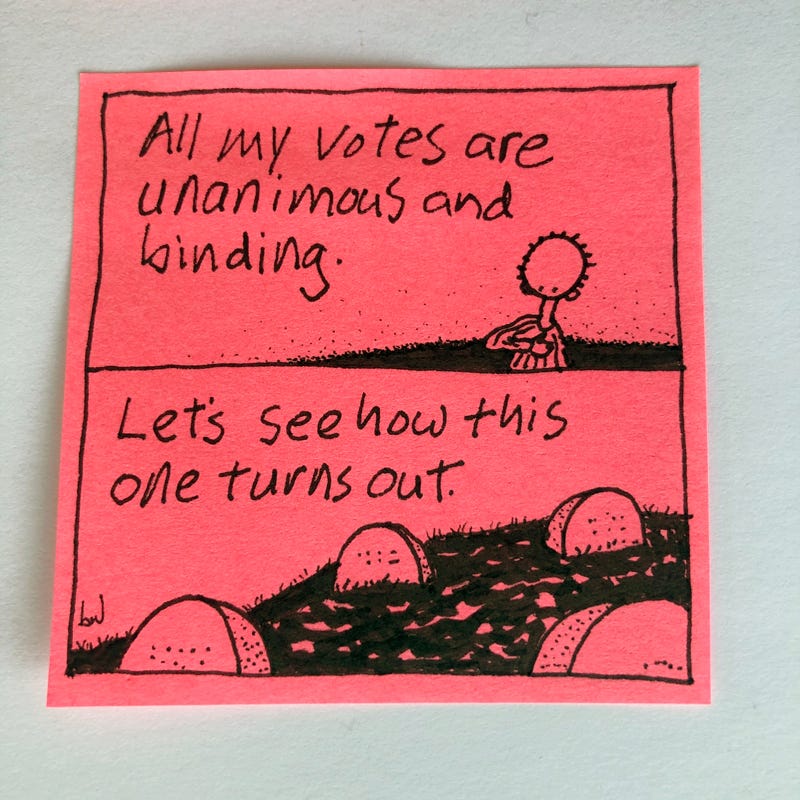 Blurb 1
Per Jennifer Rubin
---
Blurb 2
Orange County School Board votes to increase infections, deaths
In the current global circumstances, with evidence to the contrary, the Orange County School Board votes to reopen schools, with no distancing, no masks. This was done to "model courage," similar, in my eyes, to accepting candy from strangers.
---
Blurb 3
Neighboring Los Angeles and San Diego vote otherwise
School districts in Los Angeles and San Diego Counties say no to reopening, citing "skyrocketing infection rates."
"Those countries that have managed to safely reopen schools have done so with declining infection rates and on-demand testing available. California has neither. The skyrocketing infection rates of the past few weeks make it clear the pandemic is not under control," the two districts said in a joint statement.
---
Outro
The absolute funnest part of the last news week was to discover there is Play-Doh scented perfume.
Thanks for reading this far. Be safe.
Brian Woolsey
Writer. Artist?