News That Isn't
On John Bolton's new book and my growing sense of nausea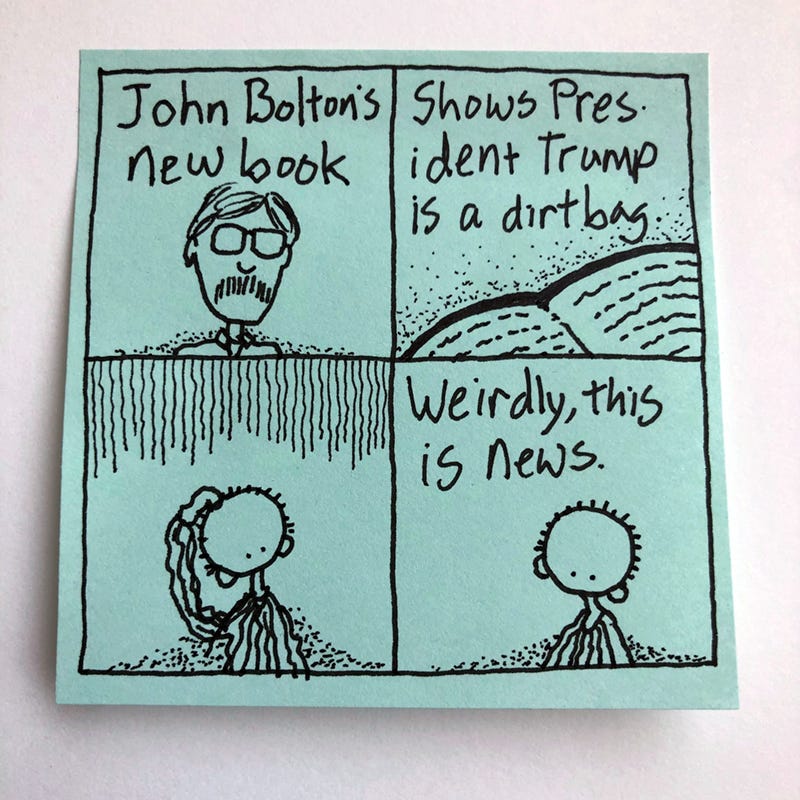 Blurb 1
"If you want to undermine the United States for another four years…"
According to Bolton's book, The Room Where it Happened, President Trump asked Chinese President Xi Jinping to help him win the 2020 United States election.
"In fact," Bolton writes, "I am hard-pressed to identify any significant Trump decision during my tenure that wasn't driven by re-election calculations."
More over at NPR.
Blurb 2
But isn't that illegal?
Yes.

Blurb 3
But is Bolton credible?
Yes, but…

Outro
I have for decades been a reader of the news. The Bitter Pen newsletter has driven me to read more, and many times — now, for instance — with a growing sense of nausea.
A favor, though. Since you came this far, maybe you like my little newsletter? Maybe enough to let others know:

Thanks for reading this far,
Brian Woolsey
Writer. Artist?