Maybe if They Would Kneel in His Direction...
Post-it Ink and Blurby Blurbs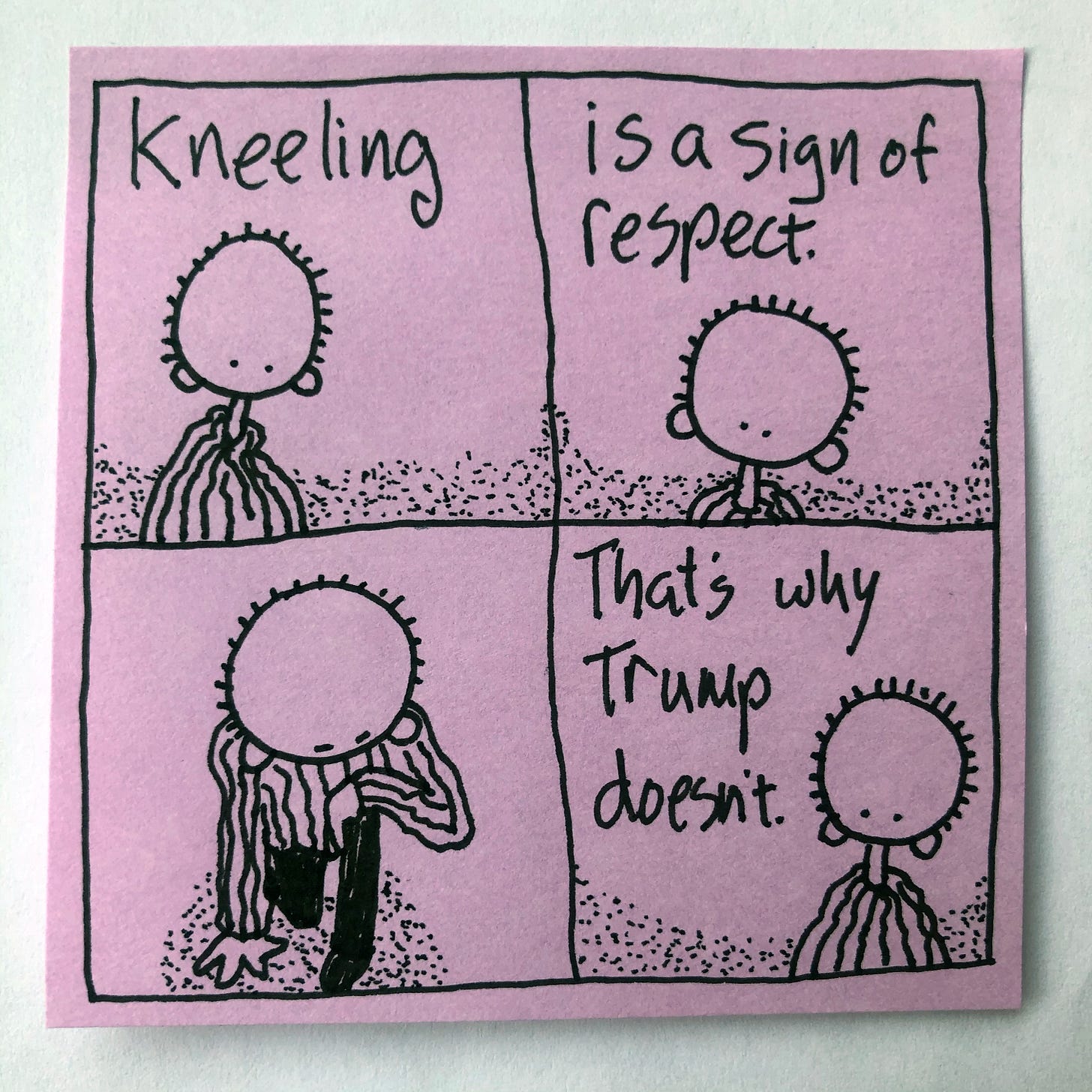 What probably pisses the president off most is that the kneeling is not directed at his narcissistic self.
---
This sounds mean, judgmental. And I guess it is. I have lately given in to the coarsening of society. Both sides of the political divide have. But the right, as with some other unappetizing traits, has become better at it. This wasn't always so, but that's not what I came here for today.
---
I ordinarily would think it cool to have a leader with a mental health disorder. You know, to reduce the stigma, show how such disorders can be managed, and so on. But President Unacknowledged, Undiagnosed and Untreated puts the entire planet at risk.
---
That's because Trump represents a classic case of narcissistic personality disorder. People with this diagnosis don't much entertain treatment, as they think they're absolutely awesome as they are.
---
I'm not licensed to diagnose. So I don't. I taunt. I also link.
---
Thanks for reading this far. Take good care.
Brian
Writer. Artist?