Kneel, oh President
An open letter to you-know-who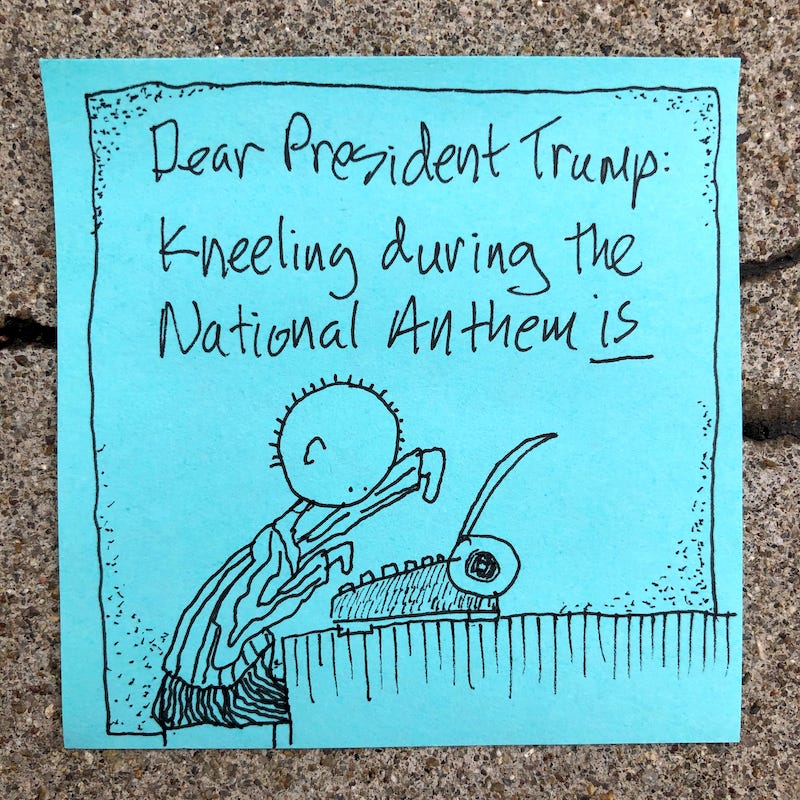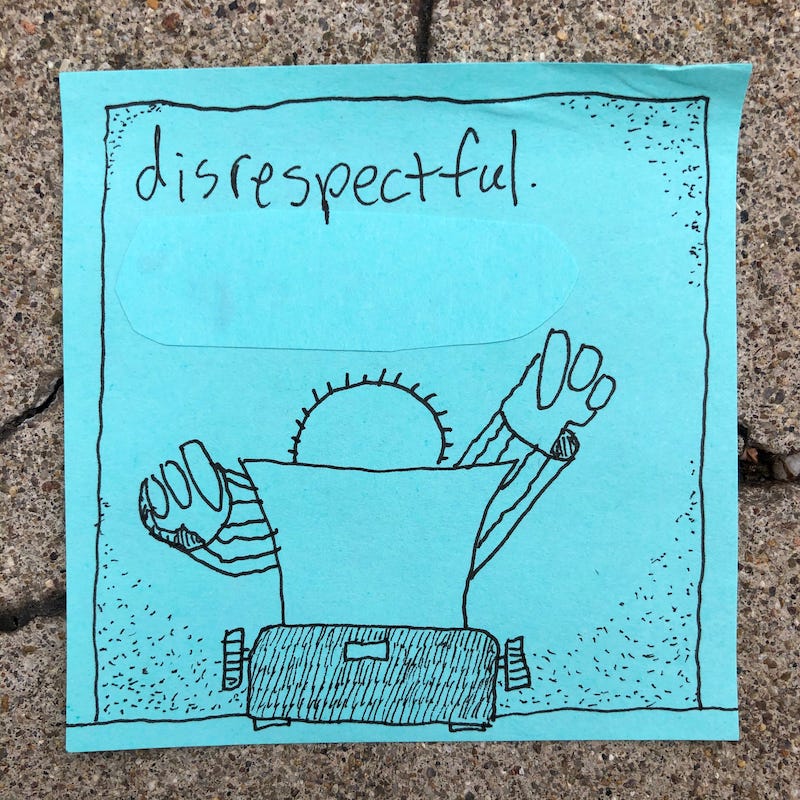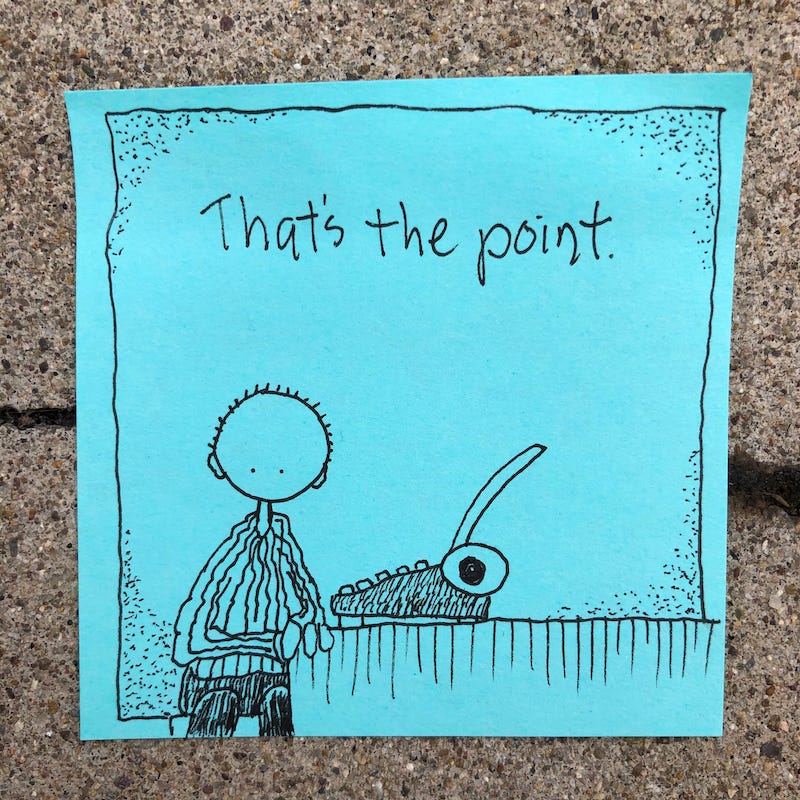 (Gel pen on Post-It Note, with cracked concrete, 2020. Straight to ink, no erasing.)


I know a former Marine, Army solider and Navy officer who do not feel the flag or country is disrespected by players who kneel in protest of police brutality that ends Black lives. That's part of what drove them to serve their country with honor, to protect Americans' right to, well, the First Amendment gets to this better than I can:

Congress shall make no law respecting an establishment of religion, or prohibiting the free exercise thereof; or abridging the freedom of speech, or of the press; or the right of the people peaceably to assemble, and to petition the government for a redress of grievances.
Peaceful and public protest is important, Mr. President. Civilized protest is important. Perhaps you should try it sometime. And maybe you could make an offer with those high-powered negotiation skills you have long touted: You sign meaningful legislation aimed at greatly reducing police brutality and deaths of suspects, and ask players in the NFL and other Americans, in return, to put their protests on pause. If the legislation really is meaningful, there will likely be little reason to start up again. Everyone wins.

---
Thanks for reading this far,
Brian