Dude, your oath.
Featuring mostly Americans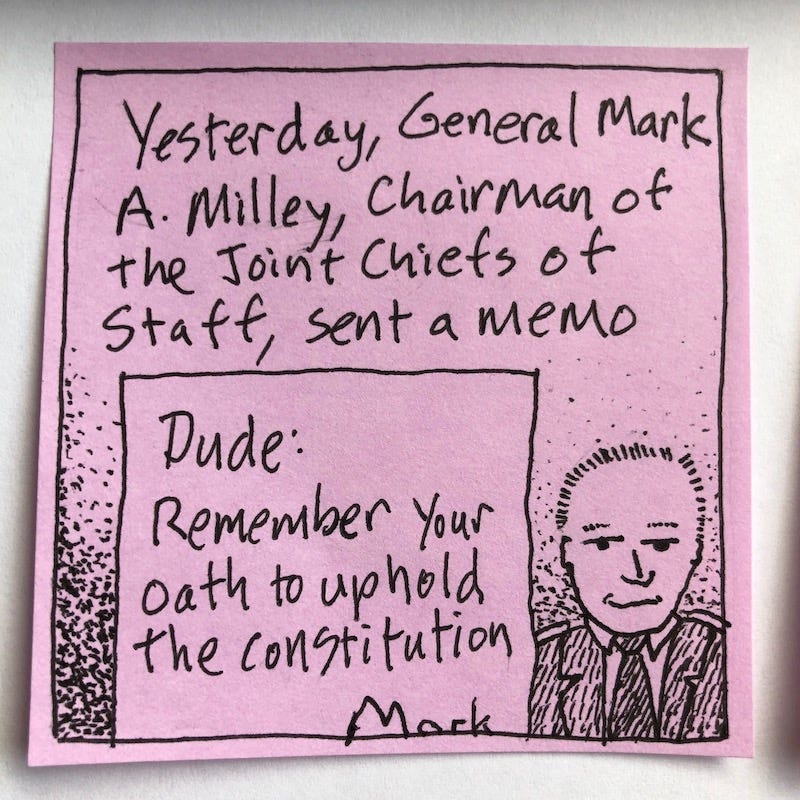 Probably he worded his differently.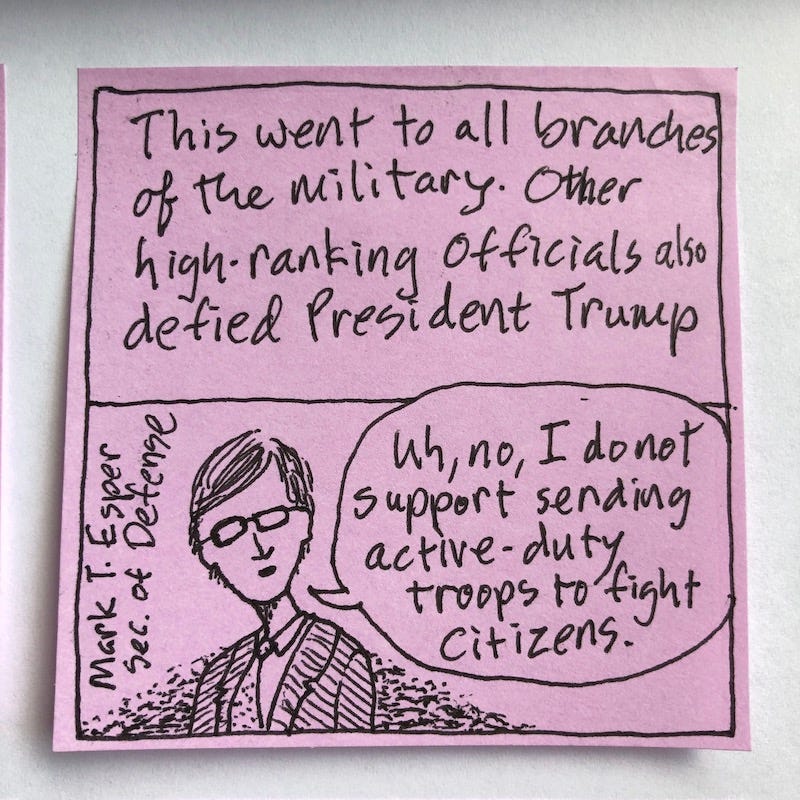 Again, not exactly verbatim.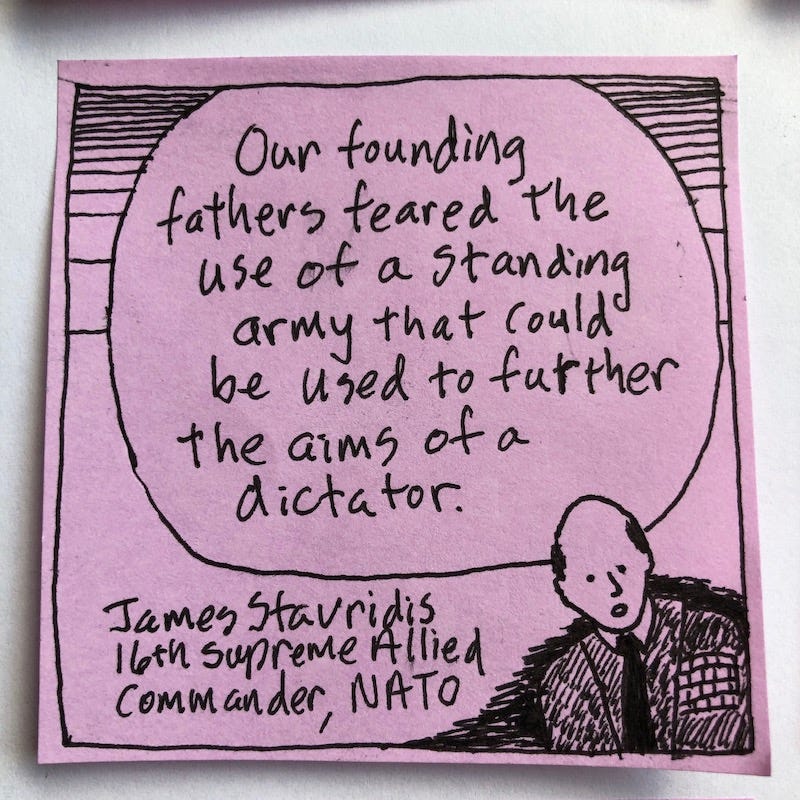 Verbatim. And, wow, what a title.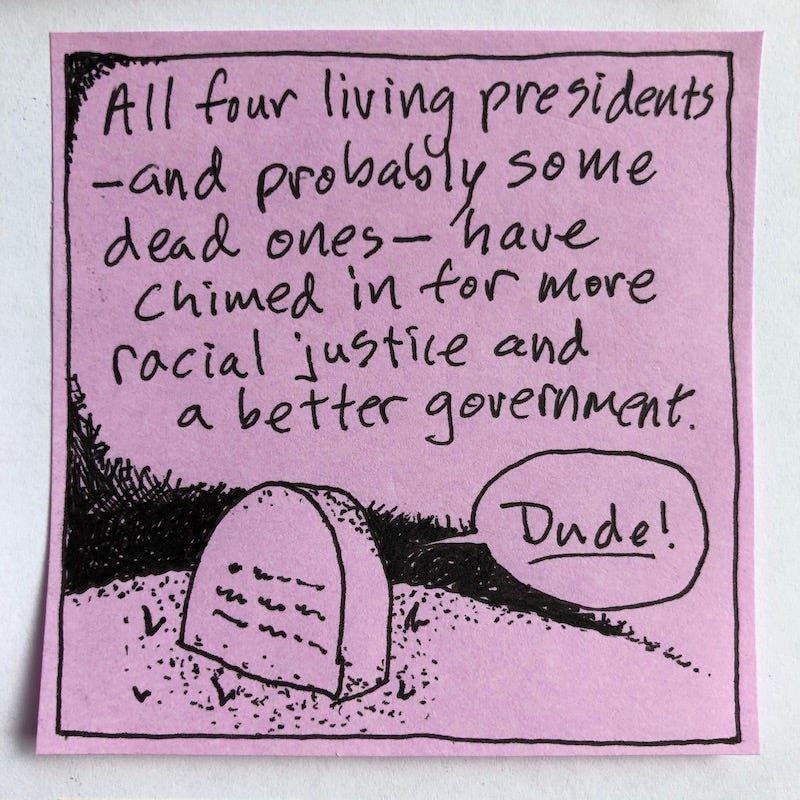 Thanks to historian Heather Cox Richardson, whose Letters from an American newsletter informed everything to this point.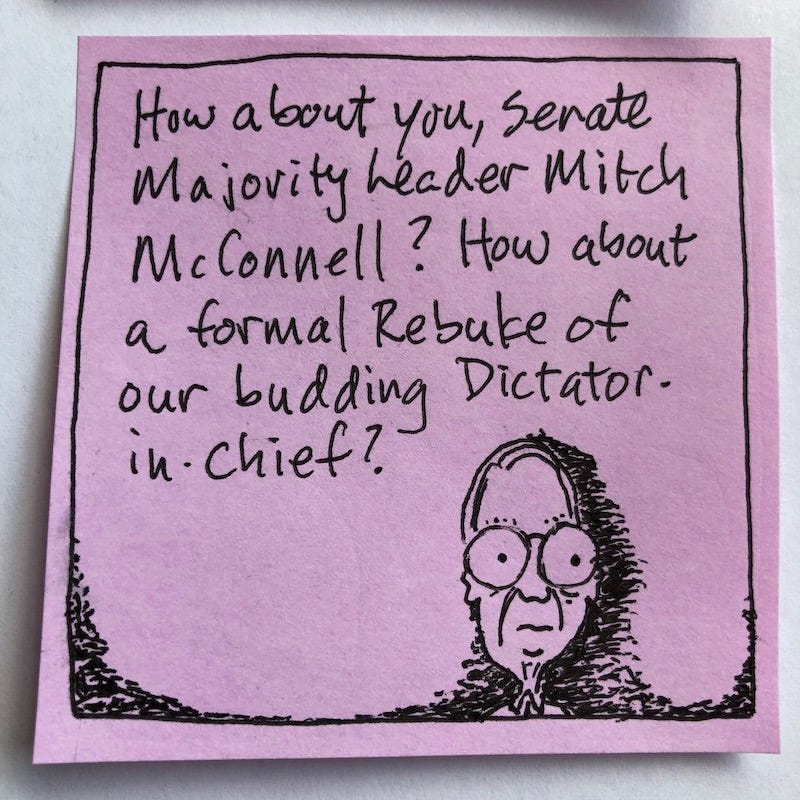 Unlike the aforementioned, Senator McConnell is probably leaning somewhere opposite of the oath he took to uphold the Constitution:
All Americans. Really? To police protestors in front of the White House, Attorney General William Barr sent out prison guards in uniforms without insignias or name tags.
This is the sort of move dictators make. I'm grateful that military leaders have begun to speak against the actions of President Trump. It seems to me that Senate Republicans would be upholding their oaths to follow suit.
Like I said, this comic was informed by the newsletter Letters from an American, by Heather Cox Richardson, a historian at Boston College, who last night aggregated several news stories that I chose from today.
Thanks for reading this far,
Brian