Dear Twitter, Dear Facebook...
The Russians are posting! The Russians are posting!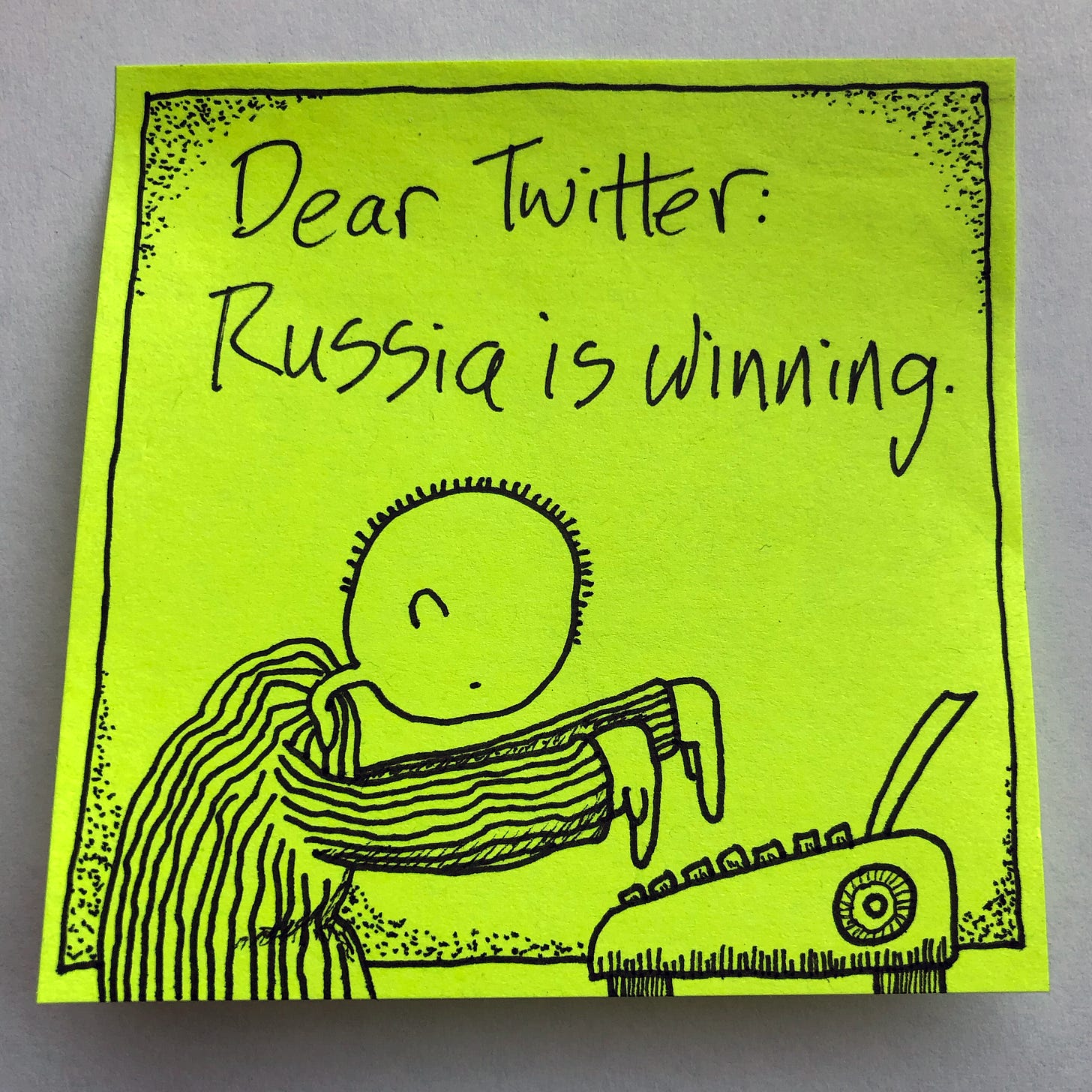 Blurb 1
The Russians aren't coming. They're already here.
Researchers estimate that nearly half of the tweets calling for the United States to reopen the economy were posted by bots.
They did not mean by people with a robotic response to Trump.
Combine the tweets for reopening with the call to not wear masks, and you can see how this could be something like an enemy attack.
This sort of messaging plays to Trump's base. And also pits Americans against one another. Who would have an interest in stirring things up? I mean besides the President.
Russia.
Putin and team, after all, sought to divide us along racial lines in 2016. And they are said to be already targeting those innate tensions in 2020.
---
Blurb 2
Bots never sleep. They just retweet.
What's more, 82% of the top 50 most influential coronavirus/COVID-19 retweeters were bots, as were 62% of the top 1,000 retweeters, according to the report.
---
Blurb 3
Facebook climbs down into the pipes.
Facebook acknowledges the social media company faces a similar kind of sewage.
---
Outro
We are a people who are easily played. Be safe out there.
Thanks for reading this far,
Brian
Writer. Artist?